Lamborghini Aventador S 1:43
An icon reinvented: this is the new Lamborghini Aventador S, the latest born from the house of the Raging Bull. A supercar with extreme performance and fantastic design.
Product Code: LS468D
Color: Balloon White (Pearl)
Availability: Sold out
Body Color – Balloon White (Pearl) with Carbon Kit and Side Mirrors Carbonium
Interior Color – Bicolore Elegante Black / Terra Emilia
Wheels – Dione Bicolor Black / Silver
Calipers – Black
Rear Engine Cover – Transparent
The Lamborghini Aventador S was revealed on 19 December 2016. The 6.5 litre V12 engine now produces 740 PS at 8,400 rpm and 690 N·m at 5,500 rpm. The performance figures are the same as the standard Aventador.
The S received four wheel steering, permanent four wheel drive and a slightly updated suspension. The suspension is controlled by the 'Lamborghini Dinamica Veicolo Attiva' (LDVA) control unit. The LDVA has four selectable modes – Sport, Strada, Corsa and Ego (i.e. individual). Carbon ceramic brakes are standard.
The nose was redesigned with a bigger front splitter and two new air ducts in the front bumper. At the rear it has a new black rear diffuser with fins, and three single exit exhausts tips. It has 130 percent more front downforce than the standard Aventador.
---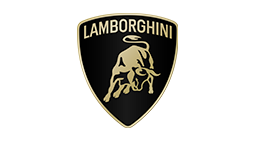 This is an Official Product and we are Official Supplier of Lamborghini during the most important international car shows and World Premiere. MR Group is also making the models for Lamborghini Contact Program, the exclusive service that creates models in 1:18 scale with the same colors and features of the cars bought by Lamborghini customers since several years.