Unveiled at the 2018 Pebble Beach Concours d'Elegance, the Aventador SVJ (Super Veloce Jota) is a powerful and track focused iteration of the Aventador SV. The 6.5-litre L539 V12 engine used in the entire Aventador lineage has been reworked and now produces a maximum power output of 770 PS (566 kW; 759 hp) at 8,500 rpm and 720 N⋅m (531 lb⋅ft) of torque at 6,750 rpm.
The weight saving measures such as the extensive use of carbon fibre and titanium in the exhaust system has brought the weight down to just 1,525 kg (3,362 lb), giving the car a power-to-weight ratio of 1.98 kg/hp. The Aventador SVJ can accelerate from 0–100 km/h (0–62 mph) in 2.8 seconds and 0–200 km/h (0–124 mph) in 8.6 seconds and can attain a top speed of over 349 km/h (217 mph).
Aventador SVJ Coupé. Real emotions shape the future.
---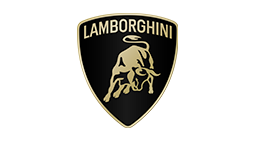 This is an Official Product and we are Official Supplier of Lamborghini during the most important international car shows and World Premiere. MR Group is also making the models for Lamborghini Contact Program, the exclusive service that creates models in 1:18 scale with the same colors and features of the cars bought by Lamborghini customers since several years.