The Lamborghini 400 GT Monza was a one-off 2-seater sports car based on the 400 GT "Interim", featuring unique bodywork by Neri and Bonacini.
Giorgio Neri and Luciano Bonacini, who were already previously known for their work on the "Nembo" series of Ferraris, had been previously retained by Ferruccio Lamborghini to build the first prototype Lamborghini chassis and engine, the 350 GTV. They had acted as Lamborghini's chassis supplier, before turning that job over to Marchesi once production of the 350 GT was underway. Neri and Bonacini then turned their hand into their interpretation of a high speed Lamborghini GT sports car.
---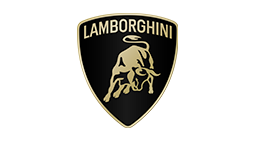 This is an Official Product and we are Official Supplier of Lamborghini during the most important international car shows and World Premiere. MR Group is also making the models for Lamborghini Contact Program, the exclusive service that creates models in 1:18 scale with the same colors and features of the cars bought by Lamborghini customers since several years.