The Lamborghini 350 GTV was a Lamborghini prototype and forerunner of its first production model, the 350 GT, presented to the public at the 1963 Turin Auto Show.
The 350 GTV featured a controversial semi-fastback body designed by Giorgio Prevedi under the supervision of Franco Scaglione and built by Carrozzeria Sargiotto in Turin. Giorgio Neri and Luciano Bonacini built the tube frame chassis in Modena. Giotto Bizzarrini developed a 3.5 litre dry sump racing-specification V12 engine, with an output of 255 kilowatts (347 PS; 342 bhp) at 8,000 rpm, and torque of 326 newton metres (240 lbf·ft), using the DIN measurement standard, for use in the car.
---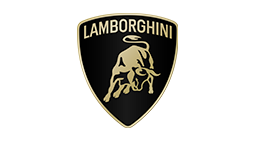 This is an Official Product and we are Official Supplier of Lamborghini during the most important international car shows and World Premiere. MR Group is also making the models for Lamborghini Contact Program, the exclusive service that creates models in 1:18 scale with the same colors and features of the cars bought by Lamborghini customers since several years.