The Bugatti Type 101 is a motor car made by Bugatti in 1951 and 1952 (one was built in 1965). In order to restart production after World War II and the deaths of Ettore Bugatti and his son Jean, the Type 101 was developed from the pre-war Type 57. Seven chassis were built; these were bodied by four different coachbuilders: Gangloff (de), Guilloré, Antem and Ghia, the last to a design by Virgil Exner. The 101 was powered by the 3.3 L (3,257 cc or 199 cu in) straight-8 from the Type 57.
This is the Antem Coupé edition. Exhibited at the 1951 Paris Salon de l'Automobile but not sold until 1958. Owned by Bill Harrah and Nicolas Cage and now in the O'Quinn Collection since 2006.
---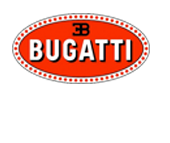 This is an Official Product and we are Official Supplier of Bugatti during the most important international car shows and World Premiere.