A one-of-a-kind member of the Chiron line-up envisioned as a less radical interpretation of the pur sport, it is unique in character, in design and in its details.
With all build slots for the Chiron Spoken for, the auction of the Profilée in Paris on 1 February 2023 is the sole opportunity to acquire one of the final W16-powered Bugatti creations directly from the Molsheim Atelier.
---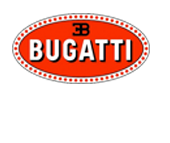 This is an Official Product and we are Official Supplier of Bugatti during the most important international car shows and World Premiere.